Anyone else feeling like the time is absolutely flying by?!  I swear, before you know it, it'll be Valentine's Day!  In an attempt to try to s-l-o-w things down a bit, I sat down last weekend and finished up a cute Thanksgiving craft.  I've seen wooden blocks like this for every holiday out there, but wanted to put my own spin on it!
To make Thanksgiving Blocks, you'll need: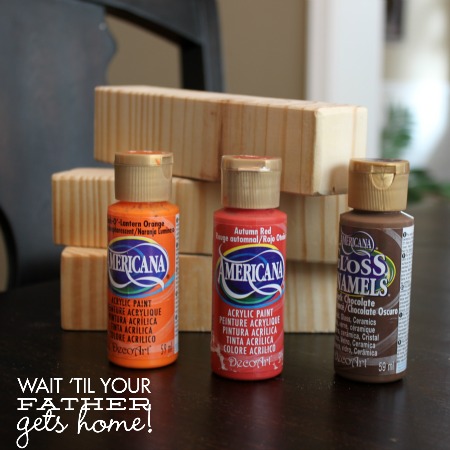 3 pieces of scrap wood (all the same size-it's up to you what size you prefer)
3 colors of acrylic paint (I went with Fall colors)
glitter in similar tones as your paint
Mod Podge
foam applicator brush
cute scrapbook sticker letters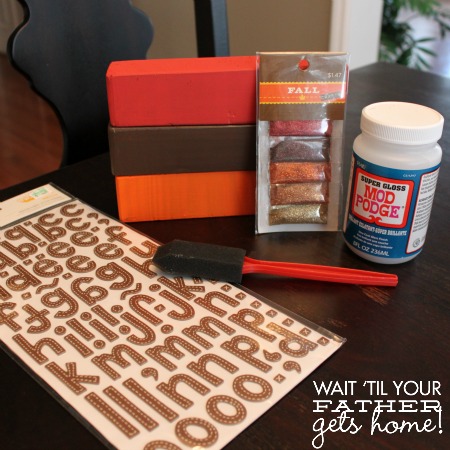 Begin by painting each block a separate color.  I put two coats on each, but it will totally depend on the colors you choose.
Once each block has dried, apply a layer of Mod Podge, I used the Super Gloss variety, but just use whatever you have on hand!  Elmer's school glue is great for glitter as well.  Sprinkle the glitter over the Mod Podge and let dry for at least an hour.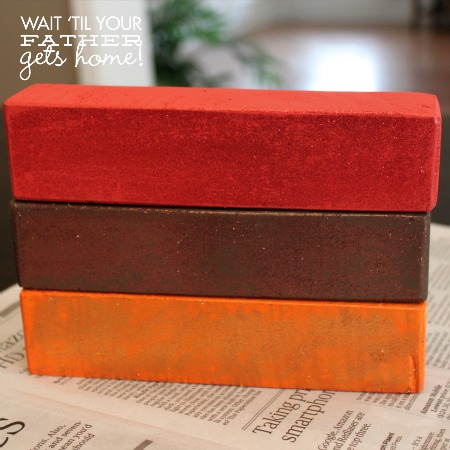 Once the glitter has dried, you can attach the scrapbook sticker letters on top of the glittered side of each block.  You can come up with any "Thanksgiving" related phrase or words.  I chose, "always give thanks".  I can also switch it up when the mood strikes me to say "give thanks always".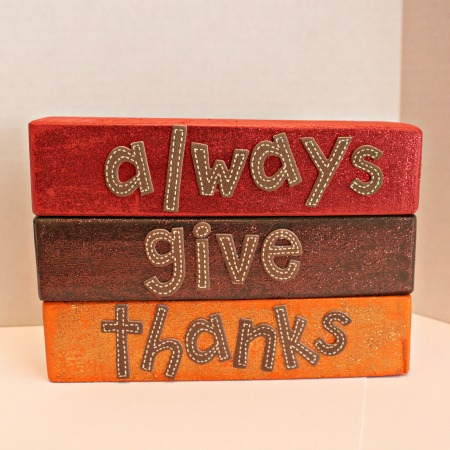 That's it!  Super easy, right?!
I have the blocks set up in my kitchen next to one of my Mod Podge Dyed Mason Jars and some Fall stems, and it makes me smile every time I look at it!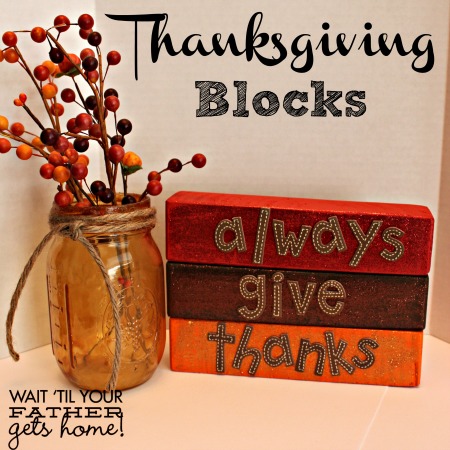 I want to invite you to share any Thanksgiving related projects, recipes, or ideas at my Very Thankful Party until Friday, November 23rd!  I'd love to see how you're celebrating this year!
Have a wonderful Wednesday!
I'll be linking up at these great parties.