It's still September, but I've definitely got Halloween costumes on the brain right now. We had our first ever family themed costumes last year that were a huge hit and super fun to put together. This year we'll be continuing the tradition with some awesome Batman themed costumes. For a super quick and EASY costume idea for kids, babies, or even adults, you could make these Easy Cow T-Shirts! We wore ours this year at Chick-fil-a's Dress Like a Cow Day!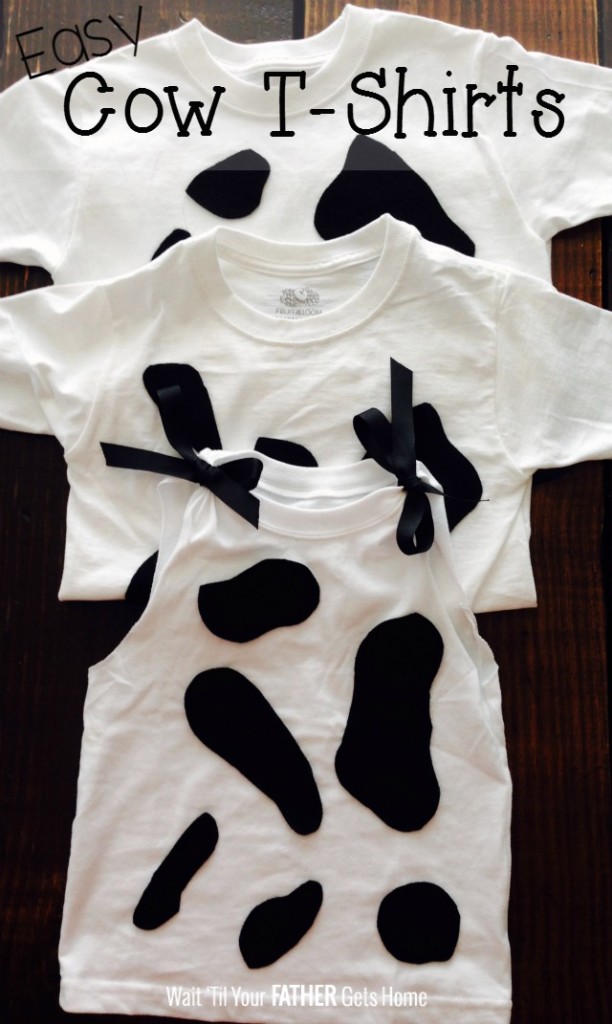 To make your own, all you'll need are:
plain, white t-shirts
black felt
fabric glue
black ribbon
scissors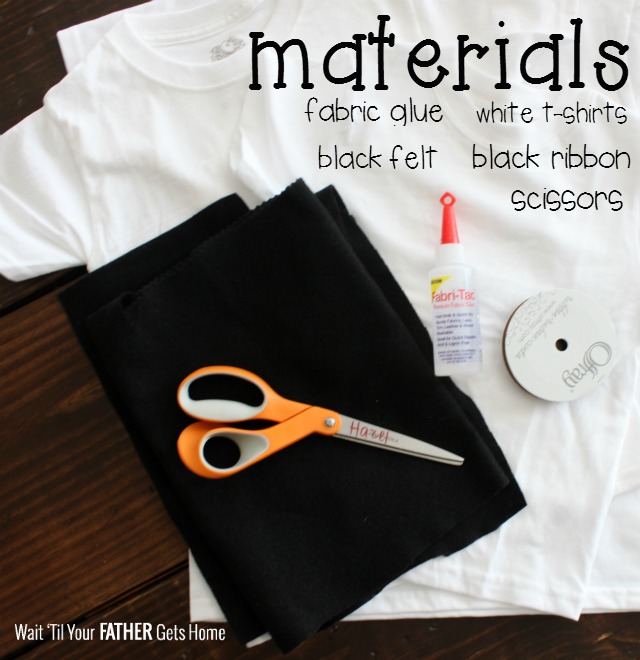 Now, using your sharp fabric scissors, cut out some rounded, funky shapes out of the black felt. I used about two sheets to make three shirts.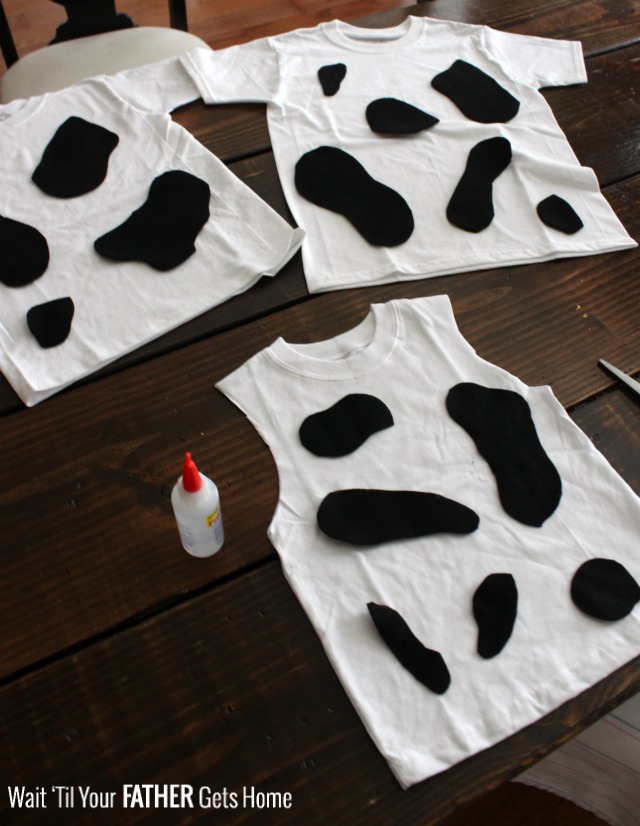 Once the black pieces were cut, I laid them out on each shirt before applying fabric glue to the back of each and attaching them to the shirts. You'll notice I also cut the sleeves off of one of them for my little girl. I then tied on a black ribbon to the top of each sleeve to make it a little more cutesy for her.
Here's the finished product…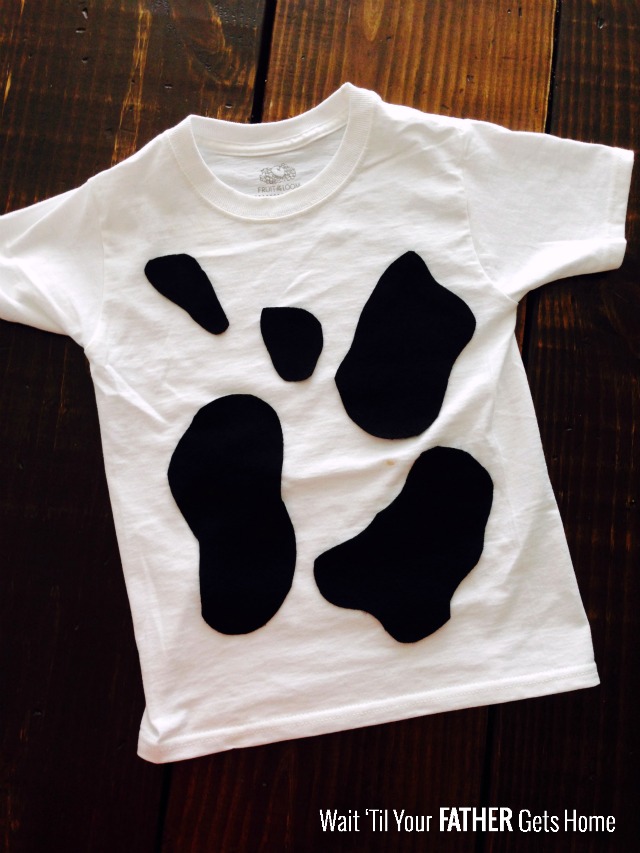 Super duper simple and so cute on your little ones. Just take a look at these sweet babies…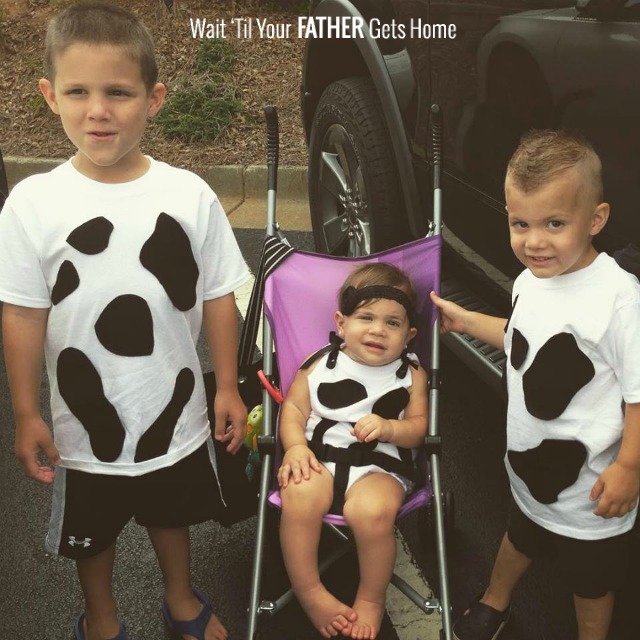 I'm pretty sure my oldest is mooing in the picture instead of saying cheese.
Here are a few other Halloween costumes from past years.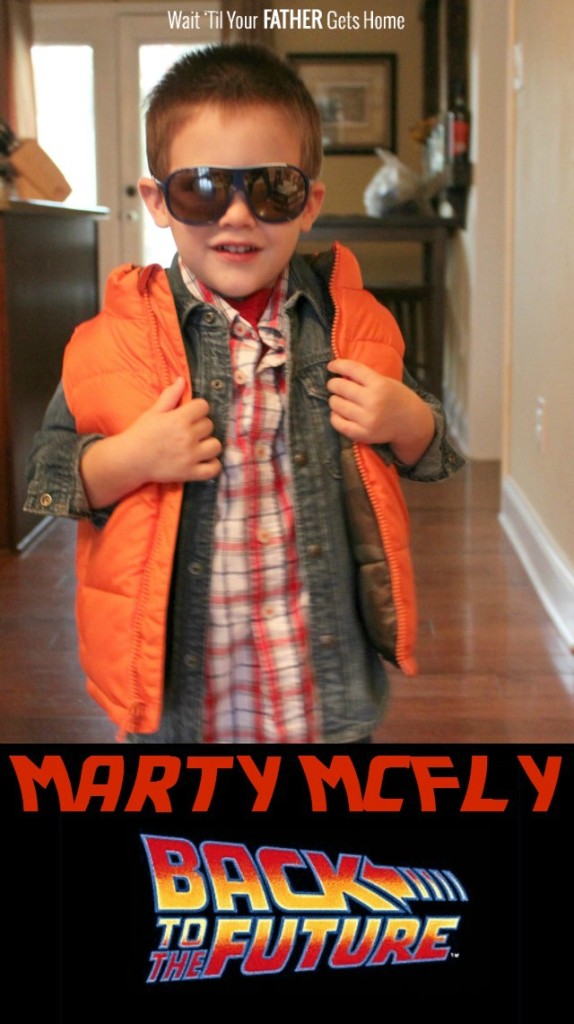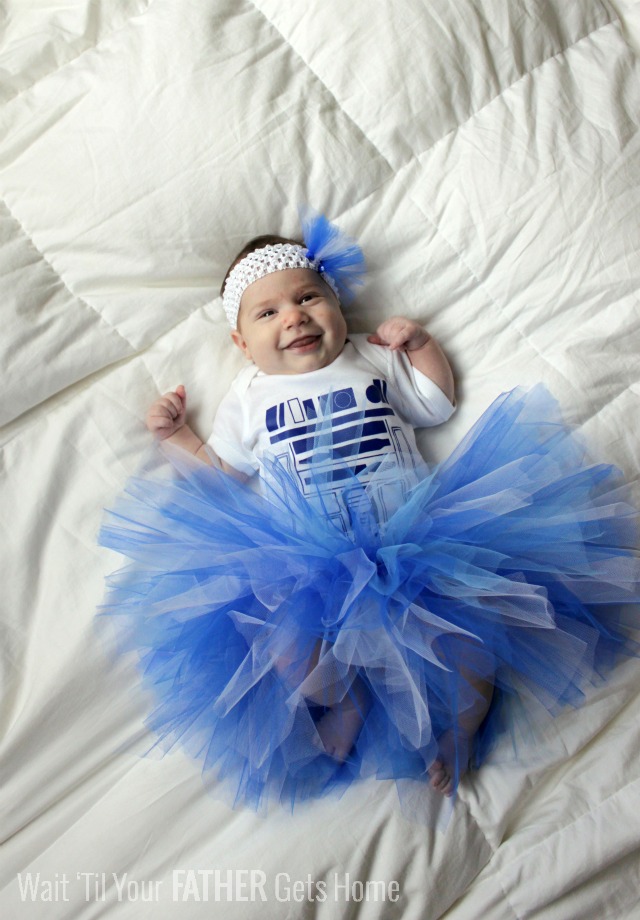 For some more awesome ideas, check out my friends at the following blogs!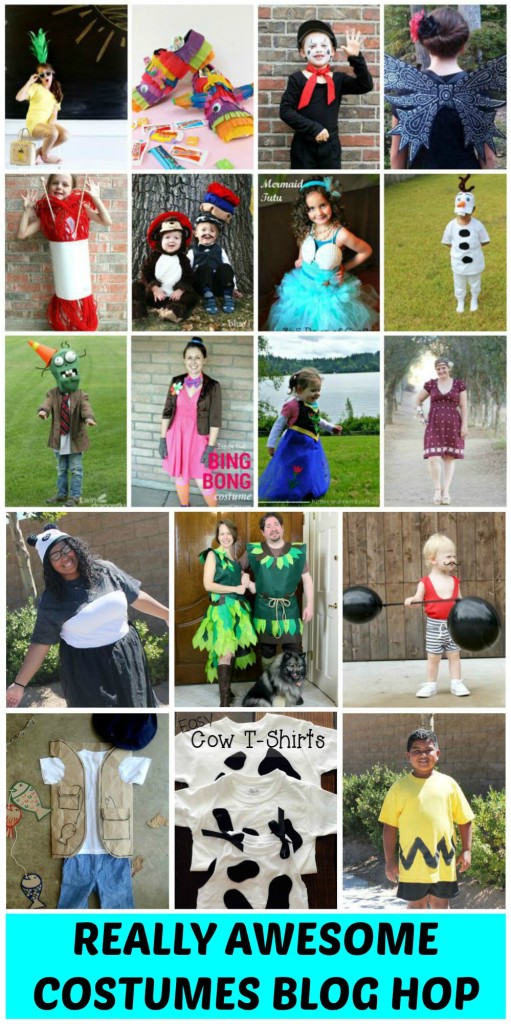 DIY Pineapple – Sugar Bee Crafts | Pinata Shoes – Morena's Corner
Easy Mime – Ginger Snap Crafts | Dark Fairy Wings – Crafty Lady Abby
Skein of Yarn – Dukes and Dutchessess | Caps For Sale – Blue i style
No Sew Mermaid Tutu – 365 Days of Crafts | Disney Frozen – Foster2Forever
Plants v. Zombies – Twin Dragonfly Designs | Inside Out Bing Bong – Desert Chica
Princess Anna Apron – Ruffles and Rainboots | Modern Mother Earth – BumbleBree Blog
Panda Costume for Teens – Three Mint Balloons | Vintage Circus Strong Man – Life Anchored
Free Fisherman Costume — C.R.A.F.T. | Easy DIY Cow T-Shirts – Wait Til Your Father Gets Home
10 Minute Charlie Brown with Football Treat Bag – Just JP