Some products were provided by my friends at Oriental Trading for the purposes of this post. As always, all opinions are 100% my own.
Decorating our home for Christmas has to be one of my most favorite things to do. I love how cozy the glow of the Christmas lights makes our home feel. I love to see how excited my children are to wake up each day and enjoy something new. It's just the best! Each year I try to take advantage of after Christmas sales to add a few new pieces to our decorations for the following year to come. This year, I also got to include a few cute items from my friends at Oriental Trading. I love to use their products for parties and crafts, but now I'm so excited to have discovered all of the amazing home decor items they have available for the holidays!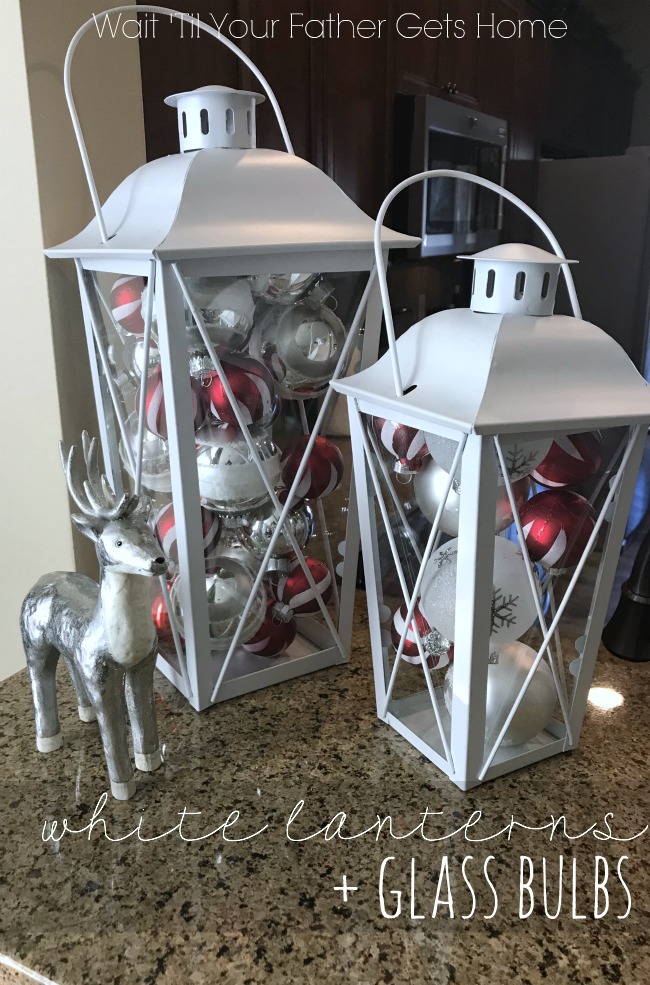 These will most definitely be used year round in our house. I am in love with them and their versatility. You could fill them with literally anything according to season or holiday, and they'll look great. We tried them at first without the glass panes, but ultimately decided that we liked them better with the panes installed. Plus, when you want to clean the glass, just slide them out and place them in the dish washer! So easy! After installing the glass, I placed some of our glass bulbs inside. I haven't used them on our tree in years because kids and now puppy. I remember when my oldest was two I attempted some glass bulbs and immediately regretted the decision. So now I use them inside of vases and crates and now lanterns where they can't be dropped.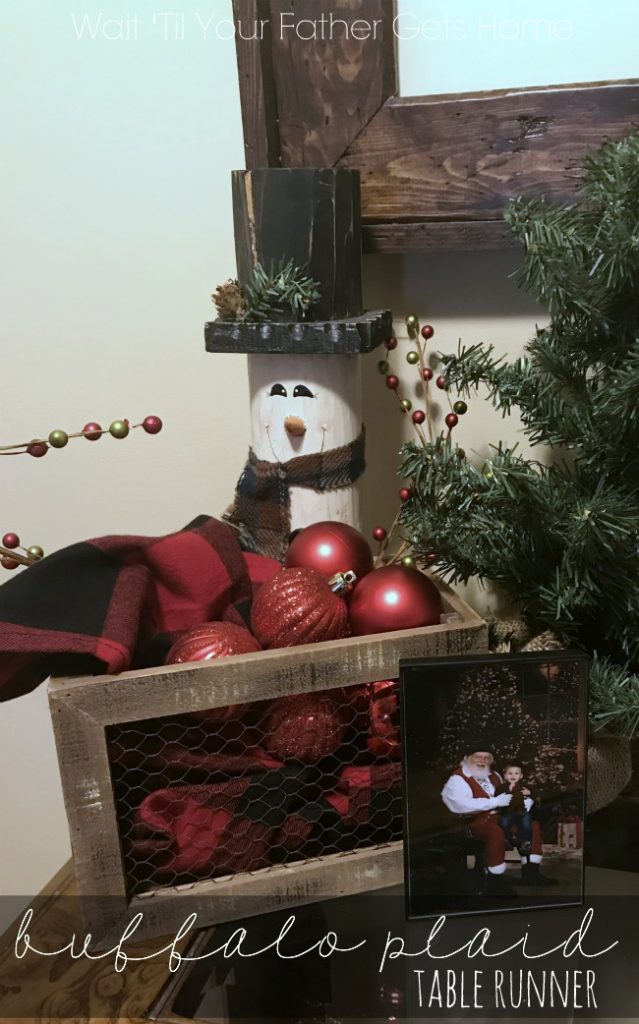 Yes this is a table runner.
No I'm not actually using it as a table runner.
BUT it works and I love it and it's the perfect size to drape over this cute crate I use pretty much every season.
I love how the fabric looks in the crate, and being that it's actually a table runner it was a great width and length to fill the crate nicely. I topped it off with a few more glass bulbs that I can't exactly use on our trees and VOILA! Instant rustic/classic/buffalo plaid decor for our table upstairs. There are tons of buffalo plaid themed items this year too! I would use every single one if I could.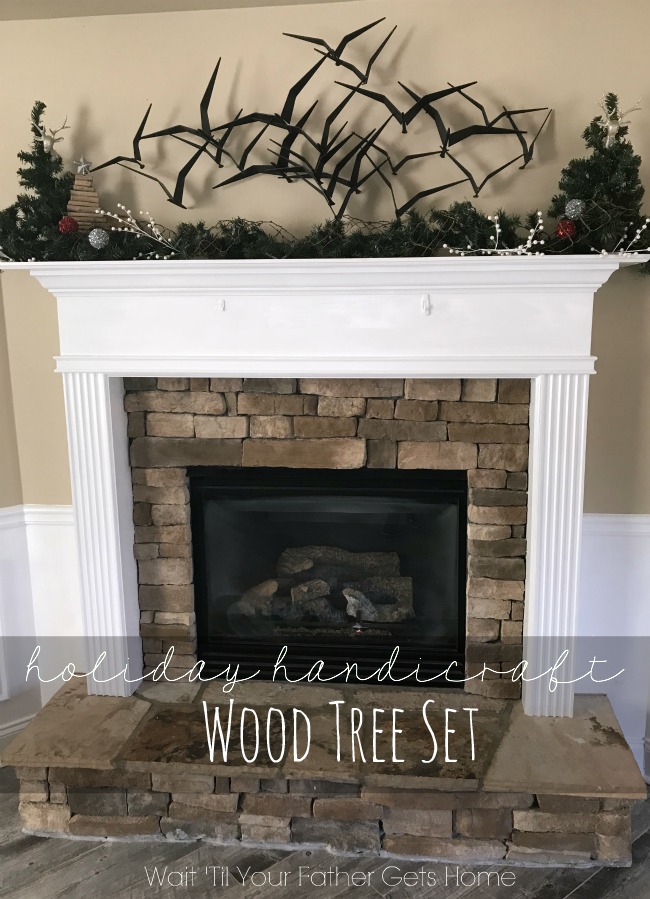 Notice that super cute cork-looking tree on the left? That's one of three super cute holiday handicraft wooden tree set. Initially had visions of using them on our kitchen table as a centerpiece (which may still happen for Christmas Day), but since we have a puppy that likes to pull any and everything off of my kitchen table and counters, I decided to leave that space bare (ugh) and use the trees around the house in different spots instead. One is on our mantel as seen above. I go simple with the mantel each year (also notice the stockings are not hung by the chimney with care yet…again….thank you puppy).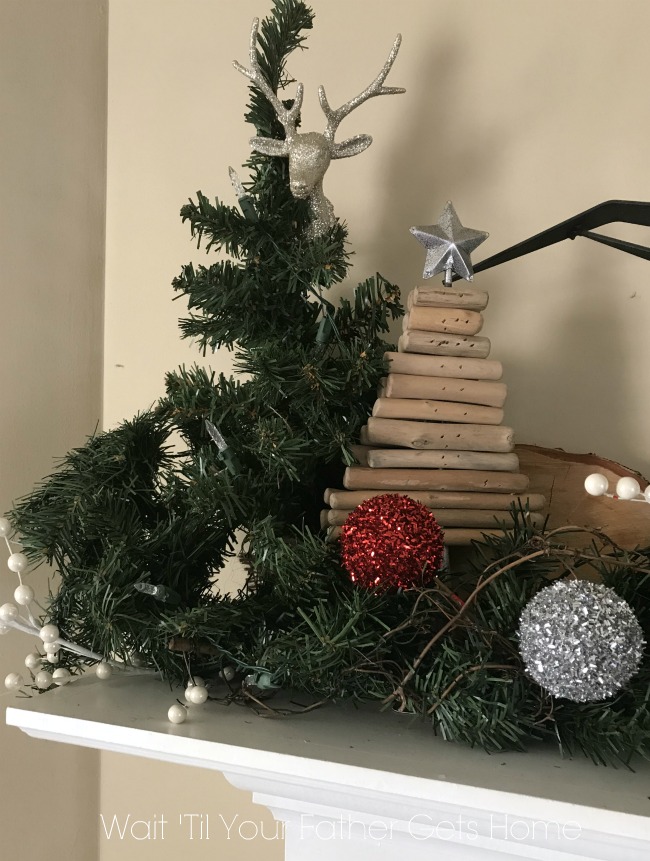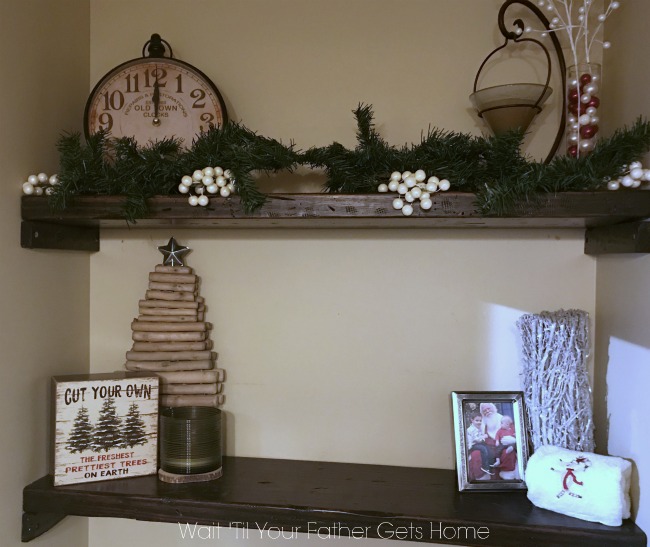 The second tree is in our guest bathroom off the kitchen. I like to decorate the shelving for each season and holiday. Smaller spaces like this are easy to decorate if you ask me. Because it's such a small little space, it does make it difficult to photograph properly though! Check out what else is available from the Holiday Handicraft line here.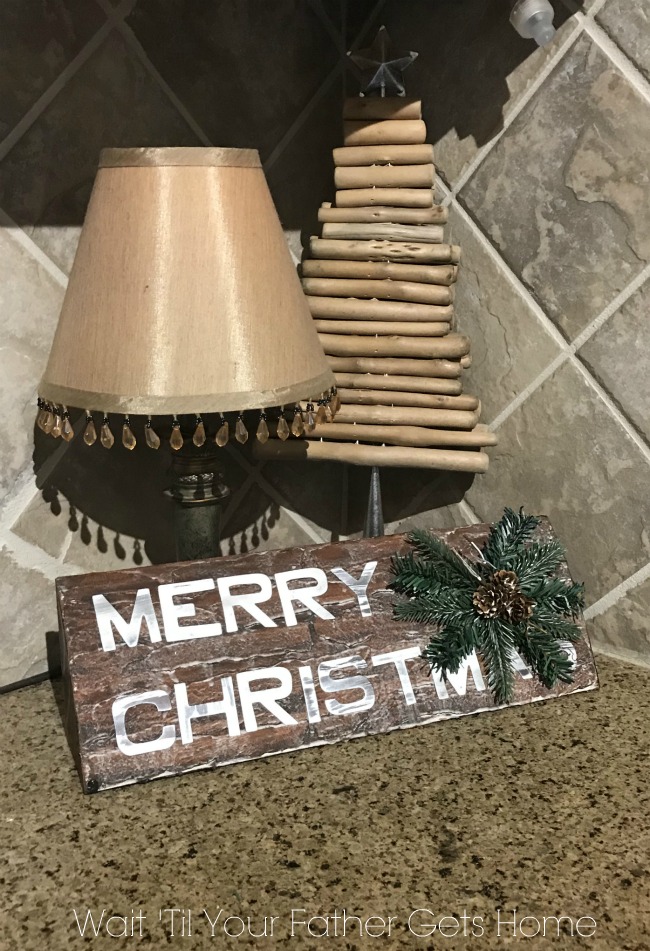 The last of the three cork trees is in our kitchen along with a final decor item from Oriental Trading, their Merry Christmas Tabletop Sign. This sign is super cool and super light y'all. It looks like a real log, but it's hollow and nearly weightless. I love the lettering and the added greenery as well!
For all things Christmas & Winter, visit Oriental Trading now!
SaveSave
SaveSave
SaveSave
SaveSaveSaveSave
SaveSave