In case of rain or any other weather conditions, I always like to have a few back up activities indoors for kids during birthday parties.  Just because you never know what can happen.  For Henry's Monster Themed party, I found this adorable Monster Coloring Page on Dabbles and Babbles.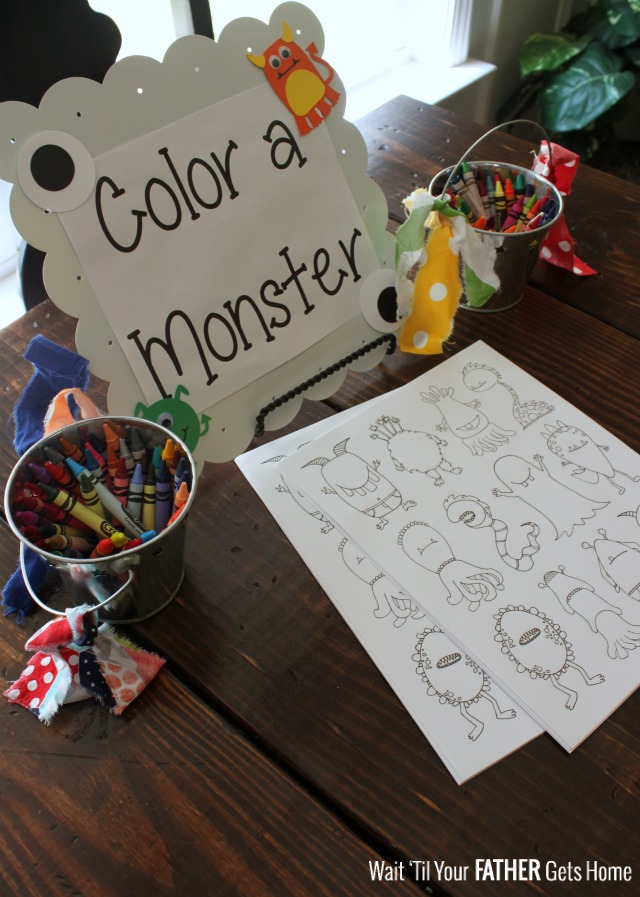 I will say, that it was so hot at one point that quite a few kiddos took a break from playing with bubbles and eating popsicles to sit inside and color.  But, at that point, this mama was full on enjoying the company of all the party guests and loving on her one year old.  Trust me when I say, they turned out super cute and very colorful!
You'll notice that I added some of the leftover torn fabric scraps to a few galvanized buckets for the crayons.
So, whatever your birthday theme may be, do a good ole' Google search or hop on Pinterest.  I'm sure you'll be able to find an adorable coloring page or two that might just save the day!