This post is sponsored by Huggies Clutch 'n' Clean* Wipes, a product that I absolutely adore.  All opinions are 100% my own!
I don't know about your kiddos, but my little men sure know how to make some big messes.  Since my first little guy came along, we've consistently been a Huggies family.  I trust the brand, and I know I'm getting  high quality with any Huggies product I try.  That's why, when I saw the new Huggies Clutch 'n' Clean Wipes, I knew I had to have them!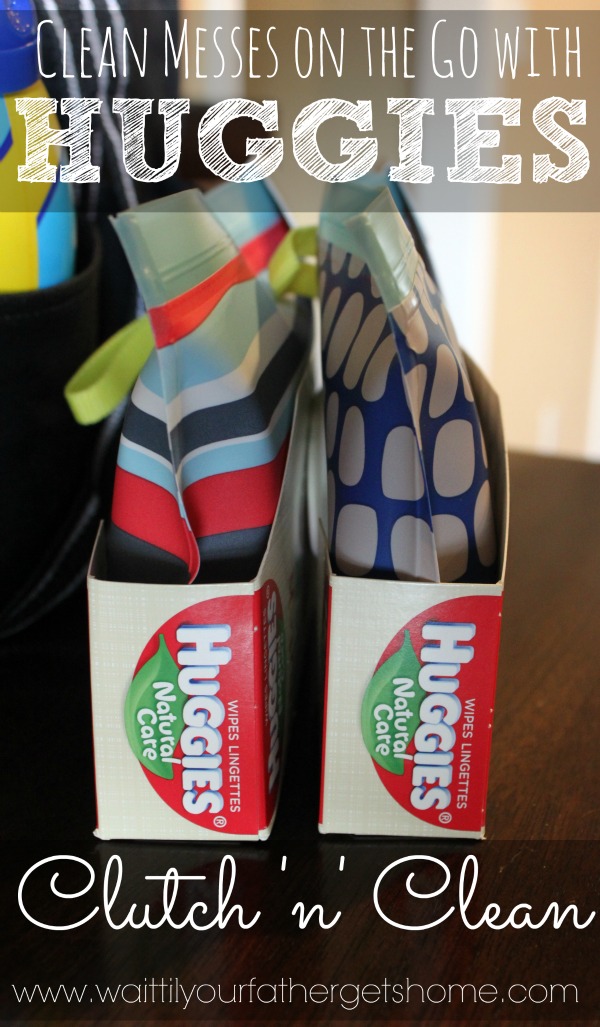 Not only are the colors and styles super cute, but I love that I can literally just snap them to the strap of my purse or diaper bag, or even directly onto our stroller and have the ability to clean messes quick!
And we certainly know how to make some messes…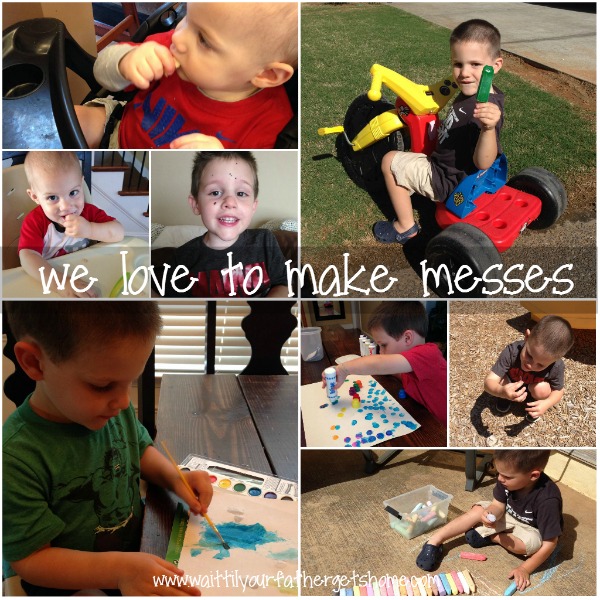 From meal times to snacks to creative play with paint or chalk to drippy popsicles or digging in the dirt for worms, Huggies Clutch 'n' Clean has got my family covered!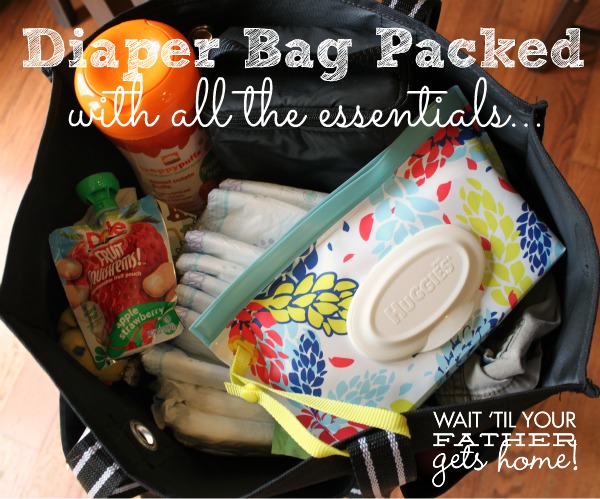 I keep one in our diaper bag at all times and one in our car.  They are so easy to refill with any of your favorite Huggies wipes too!
Features
Refillable with Huggies® Wipes with Triple Clean* layers (strong, soft and absorbent layers) so you can be prepared for on-the-go messes, big and small.  And usually my messes are not SMALL!!
A fun strap – making it versatile and accessible anywhere, from the diaper bag and the stroller to the car seat handle and more.  I seriously LOVE this feature.  Sometimes my diaper bag gets a bit, well…full.  Having the ability to simply strap it to strap of my bag is awesome.
Trendy designs to reflect your own style and complement your diaper bag, purse or even your outfit.  And being a mom of boys, I was pleasantly pleased with their designs.  They are definitely boy friendly.
Pricing and Availability
You can find Huggies Clutch 'n' Clean* Wipes in retailers nationwide starting now!
Suggested retail price – $3.99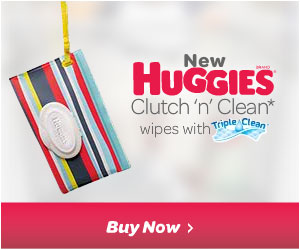 Pick up one or two styles the next time you're out shopping!  I guarantee you'll love them as much as we do.  They'd also make a super cute baby shower gift with some handmade burp cloths or a big box of Huggies Diapers!  You know any new mama is gonna need wipes, so why not give her some stylish ones?!