In case buying 177 shatterproof Christmas bulbs isn't your thing, I've got another, more classic Christmas wreath to share with all of you today.  You might remember that I shared this Christmas Bulb Wreath a few weeks ago.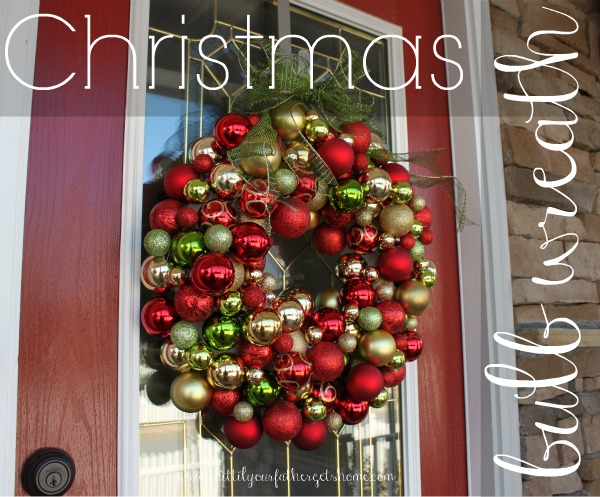 It's beautiful and shiny and everything I've ever wanted in a Christmas wreath.
But I've also got this pretty evergreen wreath that I decorated pretty simply from last year.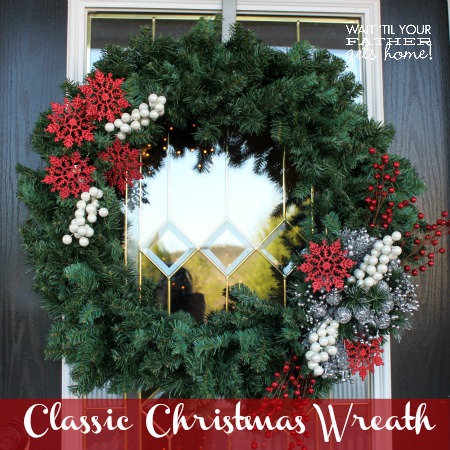 Well, when I packed that puppy away for the year, I took off all the ornaments and stems.  And wouldn't you know it, I ended up using them in other places around my house this year.
So, I grabbed a few new stems from Hobby Lobby and had a couple of those fancy schmancy shatterproof bulbs leftover from my bulb wreath and made this beauty…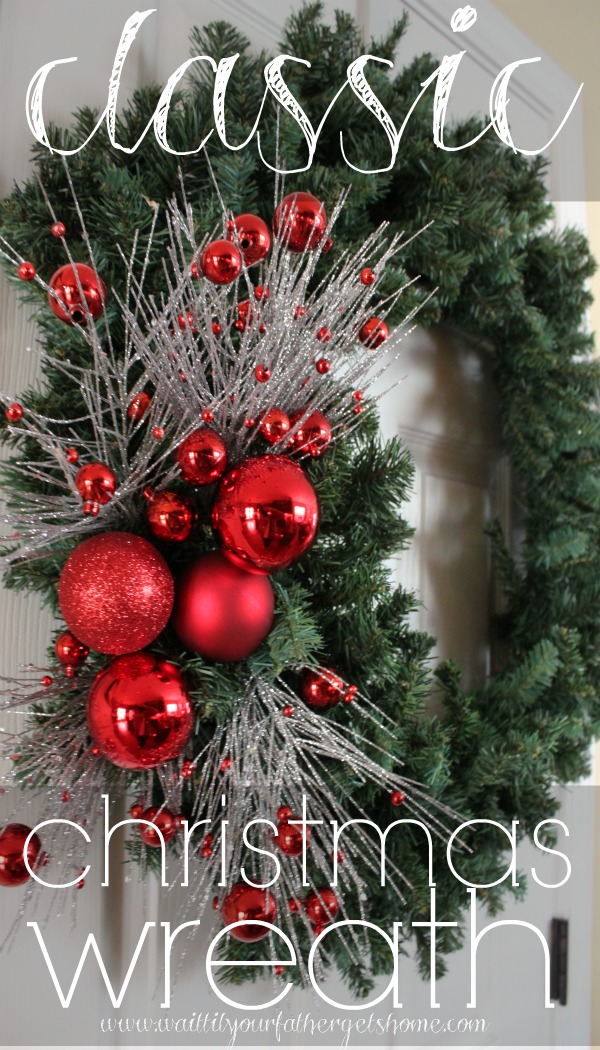 Since my husband I and I have been together, I've slowly but surely taken on the quest of acquiring red, silver, and white Christmas decor.
Why?
Well.  To me, it's classic.
And this girl likes classic at Christmas time.
To start, I added all of the stems that I purchased.  Those tiny red bulbs were actually part of the stem.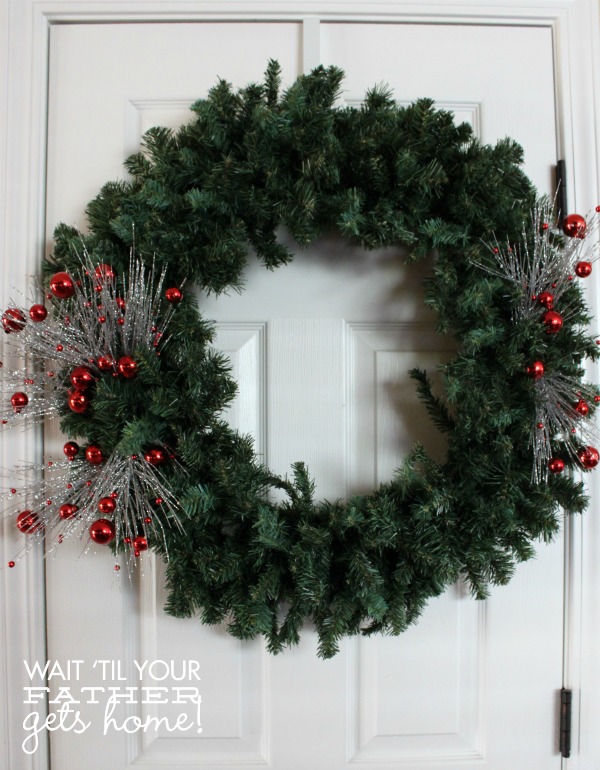 Since I had a couple of bulbs leftover from the Christmas Bulb Wreath, I added them to the left side by using a couple of ornament hooks and twisting them onto the wreath.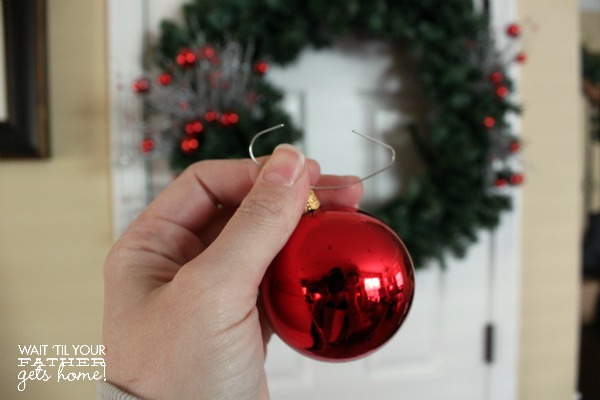 I seriously love this wreath too and have kept it on my pantry door to admire all month long!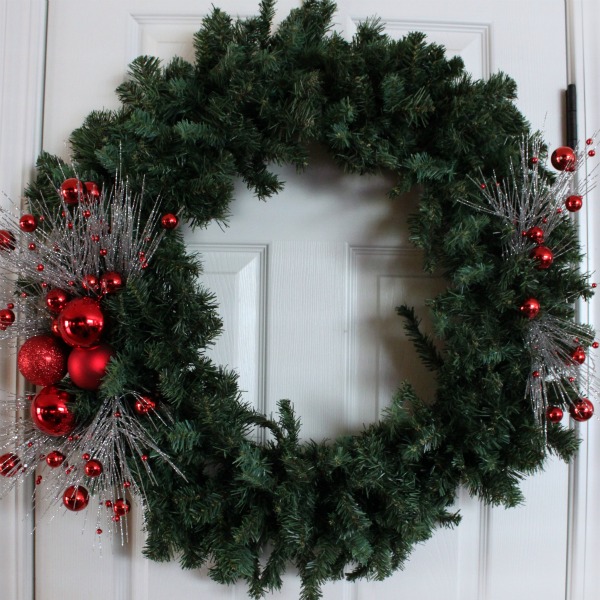 What colors do you use in your Christmas decor?
Classic colors like reds, whites, silvers, greens, and golds?
Crazy metallics and jewel tones?
Pink?
Blue?
I'd love to know!!
Merry Christmas!