Yesterday I introduced all of you to my new favorite site to purchase fabric, Online Fabric Store.  Today, I'm excited to share one of two projects that I recently completed using part of my most recent order…
Easy Cloth Napkins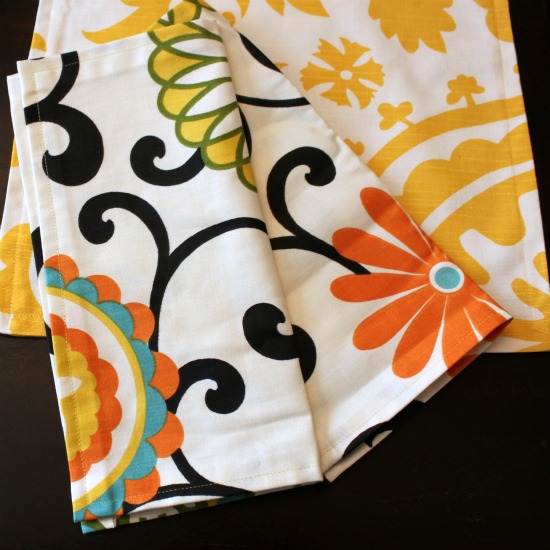 To make a set of four cloth napkins, you'll need:
1/2 yard of desired fabric
coordinating thread
pins
scissors or rotary cutter & mat
iron/ironing board
sewing machine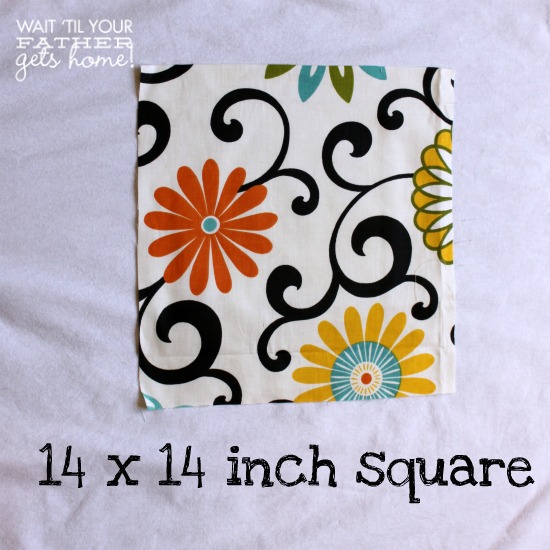 For each napkin, I cut a 14 inch square of the fabric.  Using a rotary cutter and cutting mat is always the easiest way to cut fabric in my opinion, but scissors work great as well!
Once I had each piece, I ironed a double 1/2 inch hem on all four sides of each square, so my once 14 inch napkin is now 13 x 13 inches.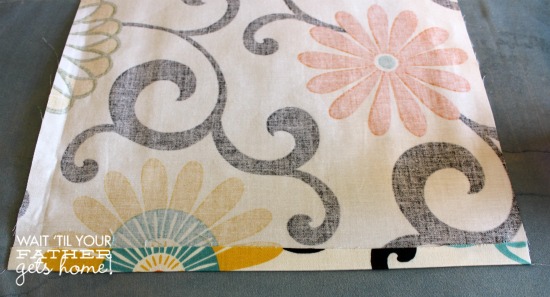 YUCK!  Remind me that one of my next projects needs to be a new ironing board cover!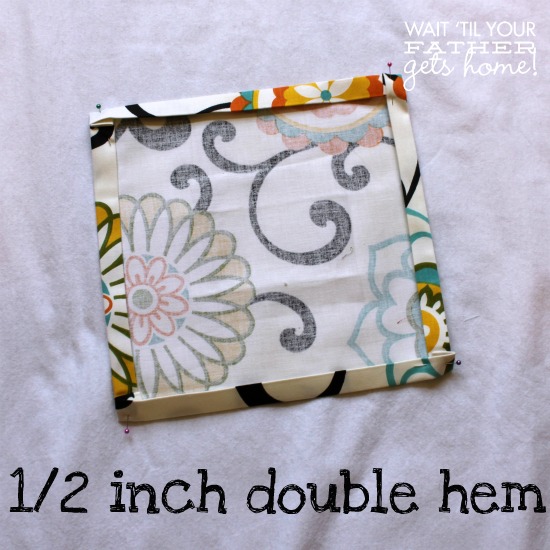 After ironing all four sides, I pinned each corner and then began to sew.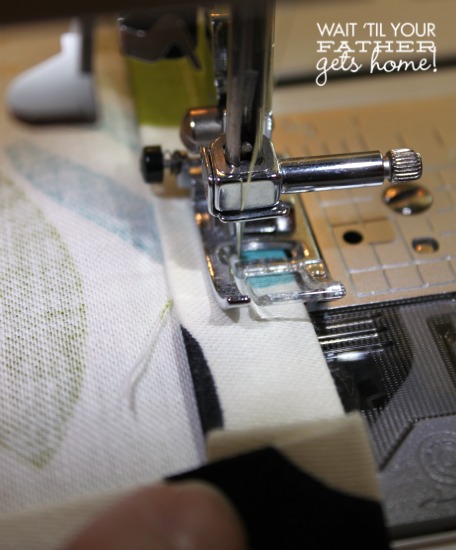 Sewing all four napkins took no time at all.
I really like the back of them too for some reason.  The hem looks really nice to me.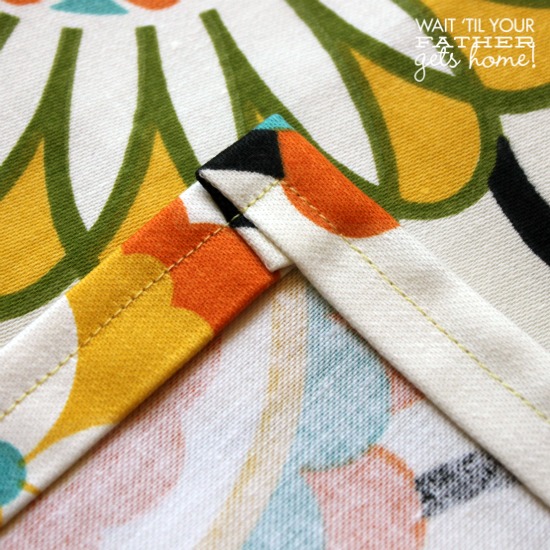 Soon I had a beautiful set of cloth napkins to go along with my Picnic-Style Place Mats.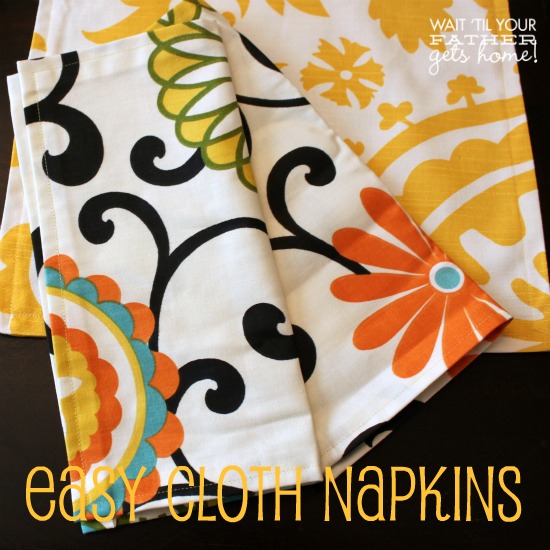 Check back next week to see how I created my Picnic-Style Place Mats!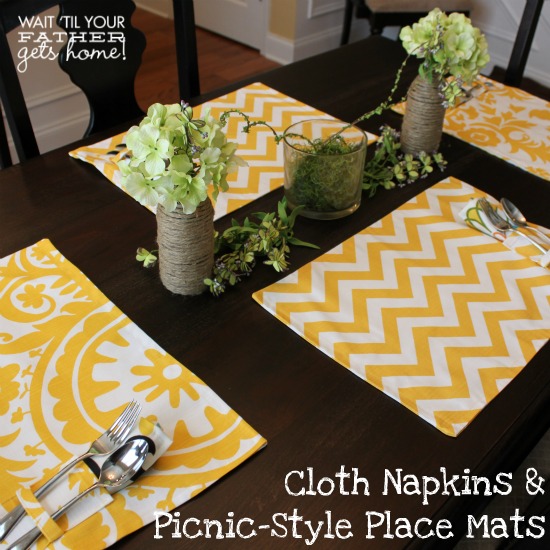 Don't forget, if you like the fabrics I've chosen, check out Online Fabric Store for other beautiful prints!

I'll be linking up at these fabulous parties!
I wrote this review for Online Fabric Store, and was compensated with product.  As always all opinions are 100% my own!