I'm back with my second wreath of the season, and so excited to share it with all of you today.
It's fairly similar to the tulip grapevine wreath I shared with all of you last week, but there's a reason for that.  I've decided that I need to be more consistent with our decor and colors.  Too many times I choose colors for holidays that seem to be appropriate for the "season" yet they aren't necessarily appropriate for the rest of our decor.  So in keeping with the red pop of color that I'm trying to maintain on our first floor, I made this beauty.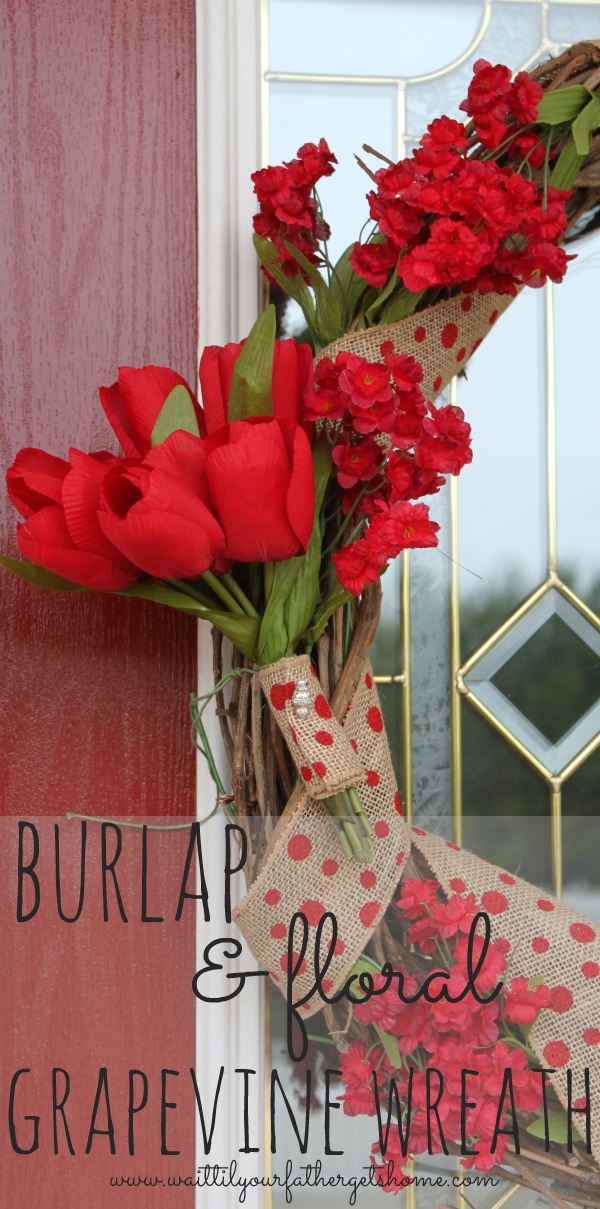 To make your own, you'll need:
grapevine wreath
red polka dot burlap ribbon
2-3 bunches of red flowers
decorative floral pin
wire cutters
To start, I wrapped the burlap around the wreath and tucked the two ends tightly into the wreath.  No pins or wire required!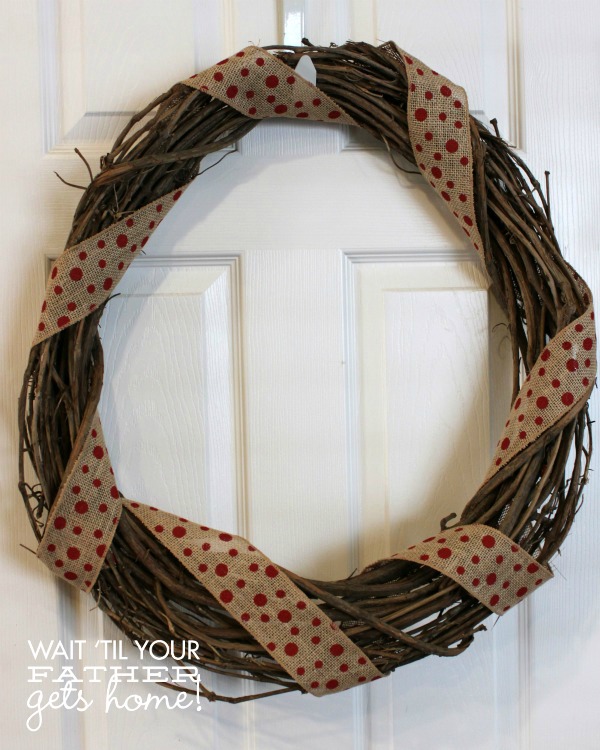 After the ribbon was wrapped, I tucked some pretty red floral stems behind either side of each piece of ribbon.  I used my wire cutters to cut the flowers from the bunch.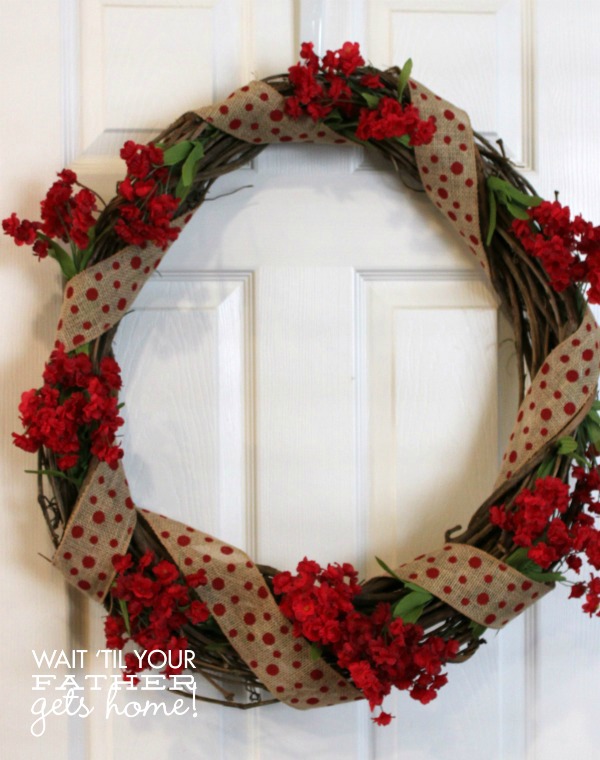 And I even had some pretty red tulips left over from my tulip & grapevine wreath, so I made a small bouquet, wrapped the stems with the polka dotted burlap ribbon and secured it with a pretty floral pin I had in my craft closet.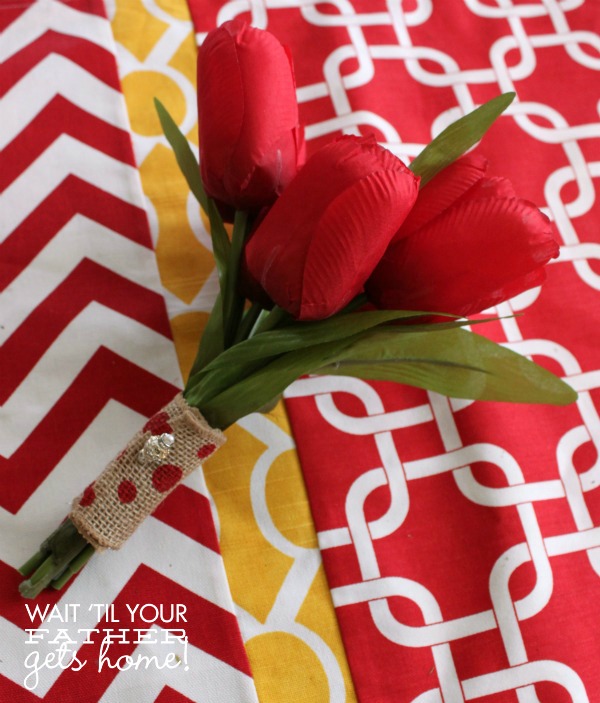 I attached the bouquet to the left side of the wreath, and soon had this beauty…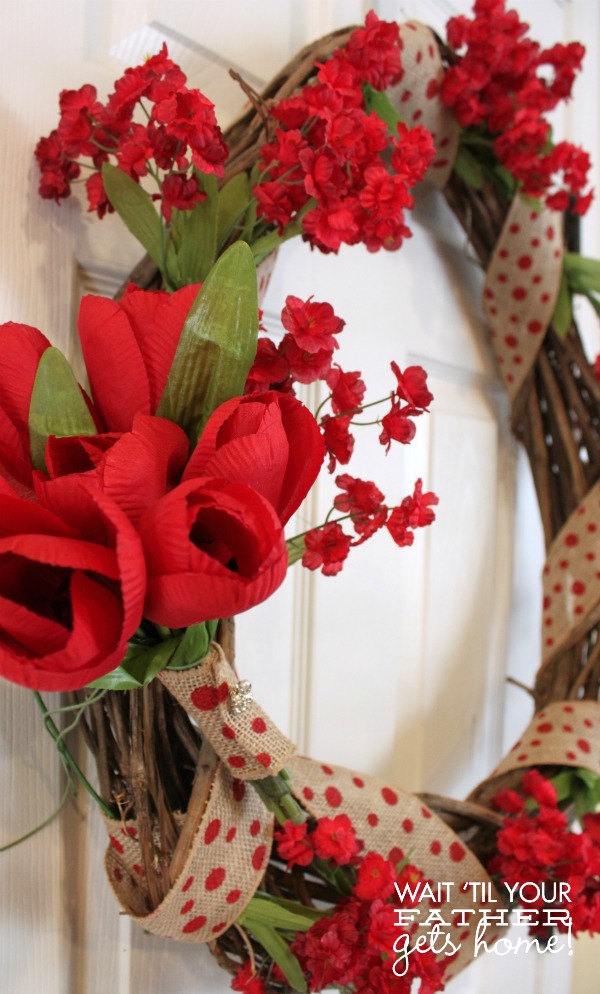 I'm loving both of my red grapevine wreaths this Spring.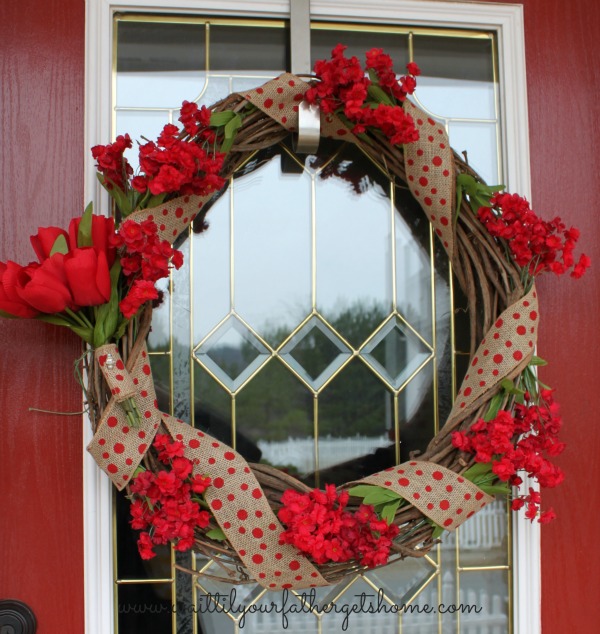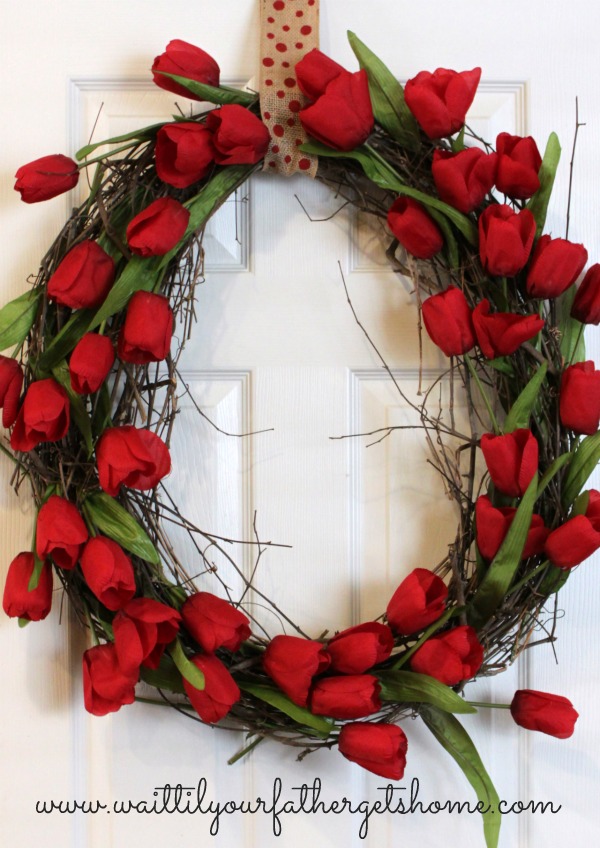 Which one is your favorite?