Some materials for this quilt were provided to me by OnlineFabricStore.net.  They are a fabulous company to work with, and as always, all opinions are 100% my own!
Before sharing my finished Fat Quarter Boy's Toy Quilt, I wanted to take a moment to once again thank my friends at OnlineFabricStore.net for so generously sponsoring my quilt along endeavors.  I had a blast working with them and their fabulous products.
For a recap of my quilting experience, you can check out my previous posts:
I'm just going to cut right to the chase.  Here's the finished product…my very first quilt!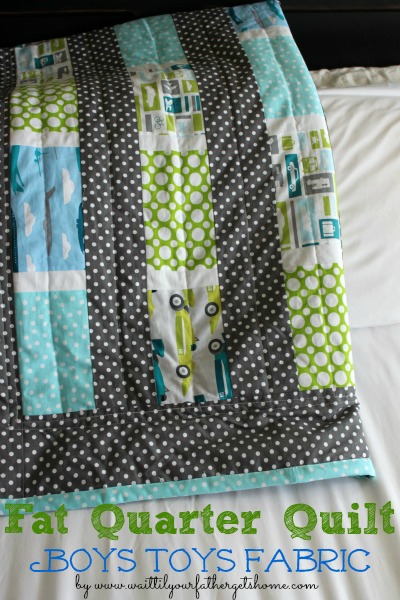 I'm in love with it!  I obviously started the quilt before Henry was born.  I told myself that this quilt would be for the baby, but at the time I didn't know whether we'd have a boy or a girl.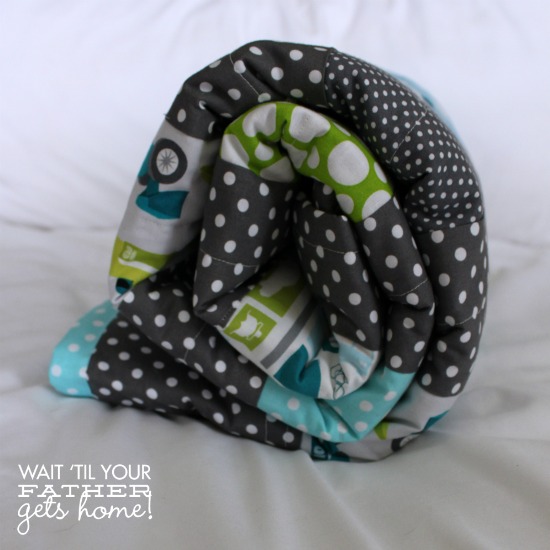 So, in case I didn't have a girl, I chose boy-ish fabric.  That way, if Henry did turn out to be a girl then the quilt could go to big brother.  Lucky for me, I've got two sweet boys and my littlest now has his very own Boys Toys Quilt!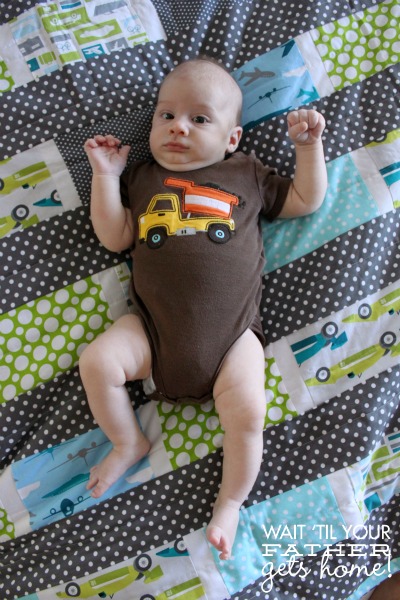 Clearly, he's a fan!
Thank you all for sticking with me on my quilting journey.  I had a blast and already have plans to make a couple more as Christmas gifts.  If you're interested in starting your first or even your fiftieth quilt, I highly recommend this pattern.  It was so fun to put together, and a super easy first quilt to tackle for all you beginners out there!