Well, my maternal instincts were right once again.  On June 2nd we welcomed another beautiful, healthy little boy into the world.
Welcome, Henry Michael.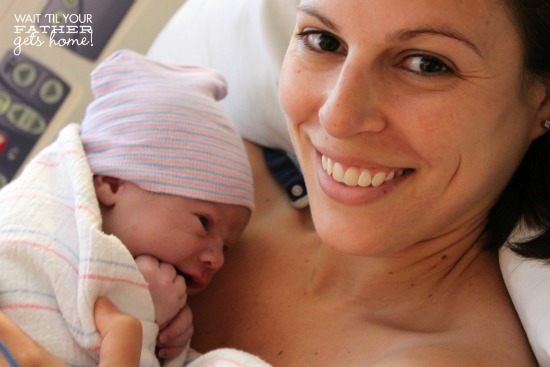 We knew he was on the "larger" side, but I was never expecting a 9 lb. 12 oz. , 22 inch long baby boy!  Luckily, delivery was very easy and super fast!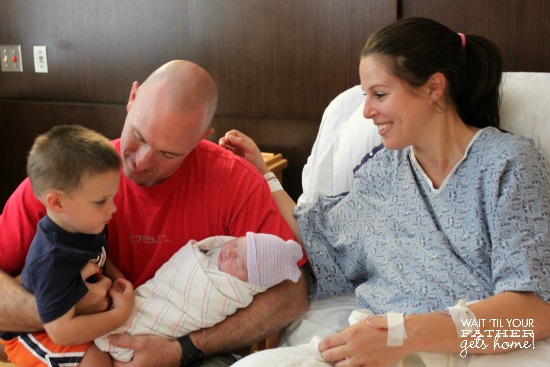 We are all adjusting to life with a new baby at home.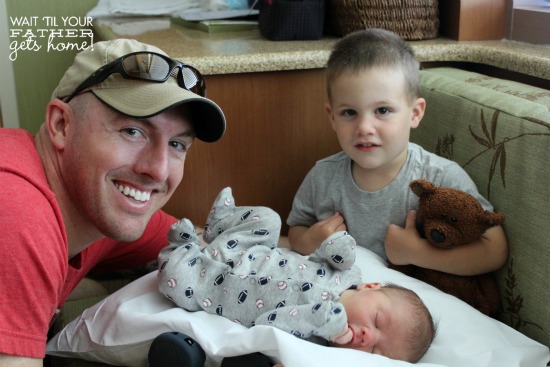 Jackson loves being a big brother and always asks to hold his baby brother.
I'll be popping in and out over the next month with some baby Henry updates and maybe a project or two when I've gotten a good night's rest.
Thank you all so much for your sweet words and support, they mean so much to me!

Meredith is a stay at home mom and has been blogging since 2012. She started Wait 'Til Your Father Gets Home as a creative outlet in between nap times for her little one. Wait 'Til Your Father gets home is a combination of crafting tutorials, DIY projects, recipes and, sharing some of life's journey along the way.