A few week's ago, I shared the thank you cards that Jackson made for his Christmas gifts.
They were such a hit with his grandparents, that I wanted him to make something similar for Valentine's Day as well.  So I came up with another punched card/coloring project for him.
To make Toddler Valentine Cards, you'll need:
blank white cards and envelopes
crayons
a hole punch
washi tape
heart stickers
fine tip Sharpie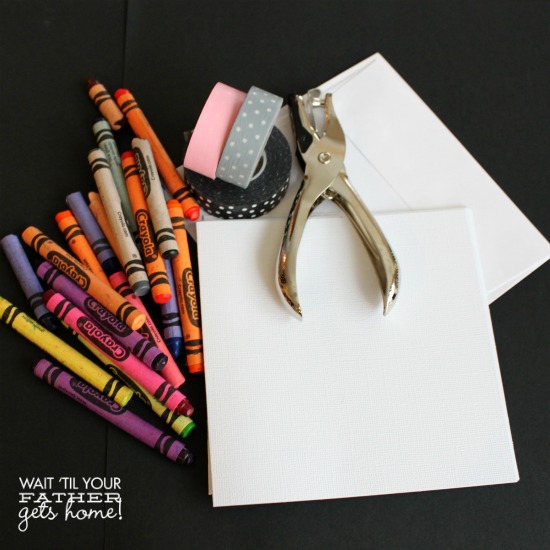 I began the project by letting Jackson color inside the cards.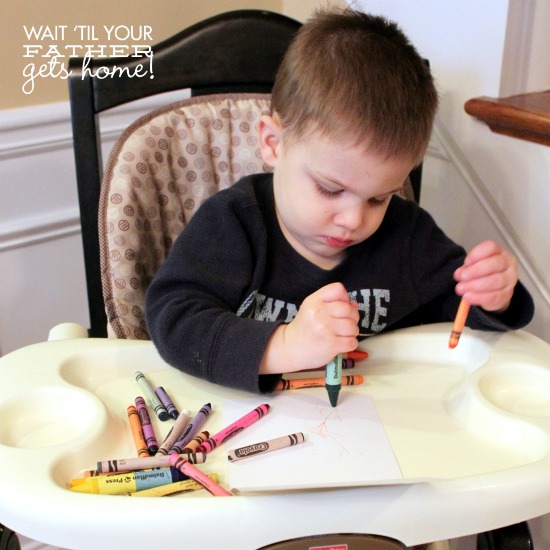 He takes his art work very seriously!
While he colored, I began to apply washi tape to the leftover heart punches from his thank you cards.  Yes, I saved them.  I knew Valentine's Day was coming up and figured I could probably use them for something!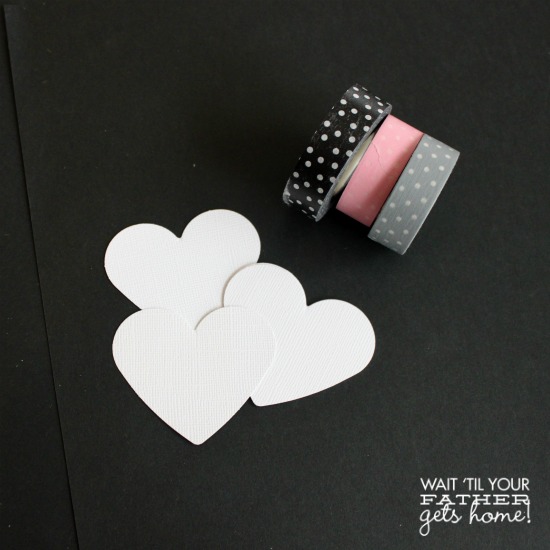 I let the tape hang off the edges…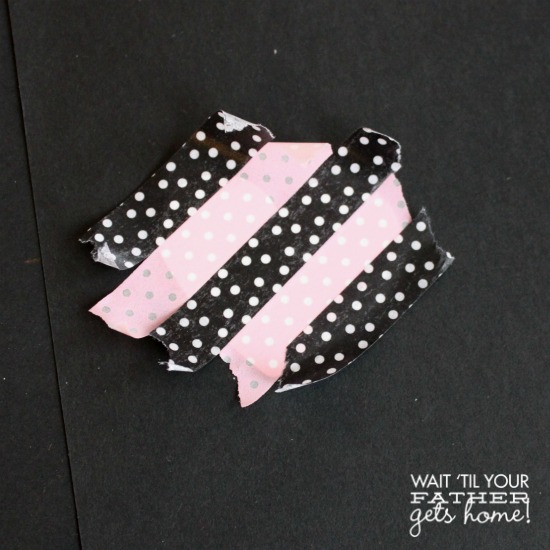 …and then used scissors to trim around the heart shape, so they looked nice and neat.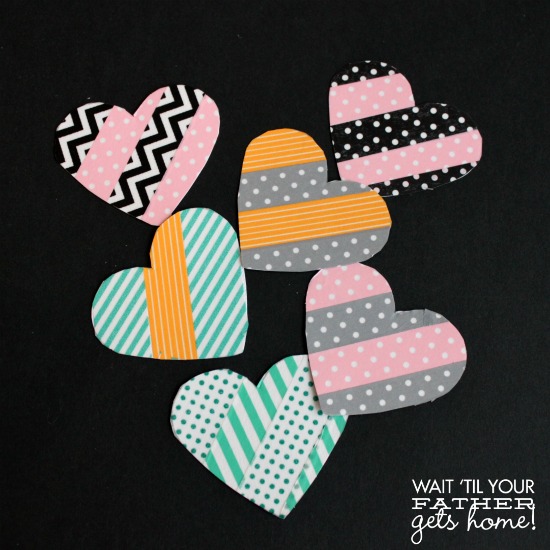 To assemble the cards, I punched holes at the bottom, used double-sided tape to attach the heart to the front, and wrote out
I love you a "hole punch"!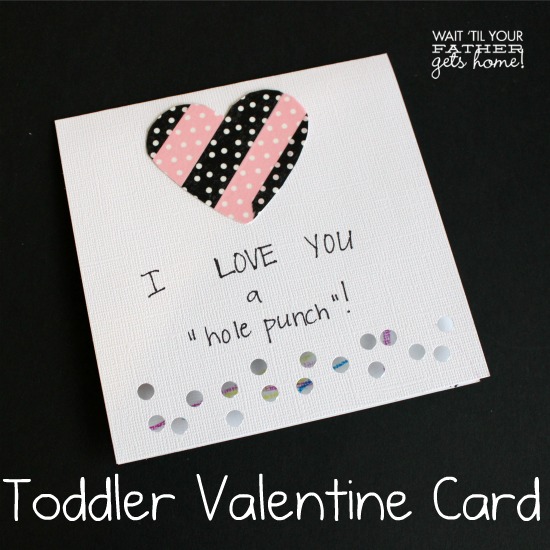 Inside each card, I also signed Jackson's name and wrote the year so his grandparents could remember when this masterpiece was created!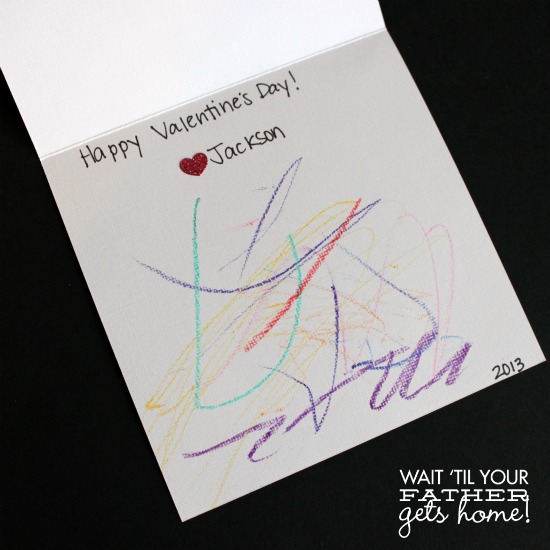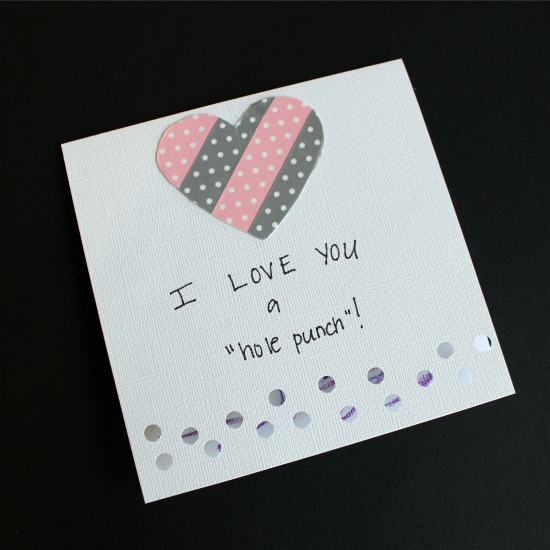 I think the beauty of making these cards is that no one card is exactly the same.
I hope you and your loved ones have a
Happy Valentine's Day!


I'll be linking up here!