I've always loved Christmas time.  If I could start decorating before Thanksgiving, I'd totally be one of those people.  Ever since having a child, this time of year just seems that much better…especially this year, when he's starting to actually be excited by the lights, seeing Santa, Christmas music, the deal.
I'm most excited for starting family traditions of our own.
Last year we started a Christmas Eve tradition by getting him a pair of new Christmas PJ's.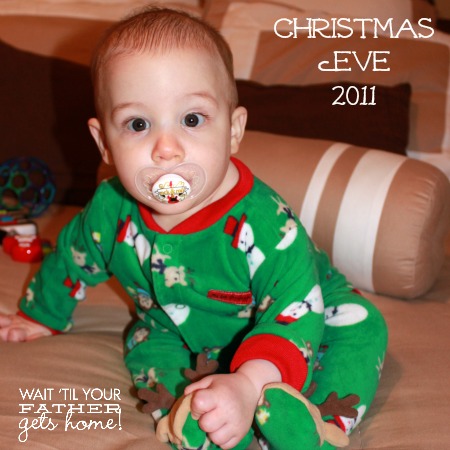 Oh my goodness, he's grown so much already.  Where has the time gone?!
This year, we're continuing the PJ giving tradition and expanding a bit.  Each year, my kids will get a pair of PJ's, a Christmas movie to watch as a family, and a new The Night Before Christmas book.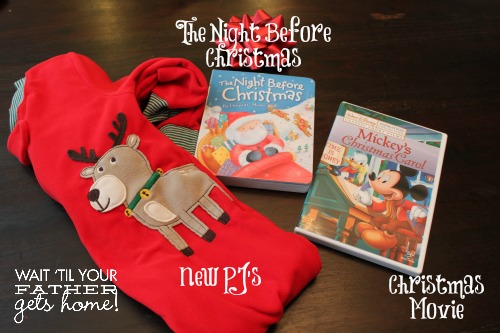 I think starting next year (when my little guy is even more aware of what's going on) this gift may be from his Elf on the Shelf. 🙂
What are your Christmas Eve traditions?
Merry Christmas!

Linking up here.