You know you have leftover Halloween candy.  We most definitely did, since our little trick-or-treater can't exactly eat most of it (not having molars yet will do that to ya)!
To help "get rid" of some of the candy bars, I decided to spice up some plain old chocolate cupcakes this weekend with some delicious candy pieces.  Let me tell you, not only were they super delicious, but they turned out oh so cute!
Take a look…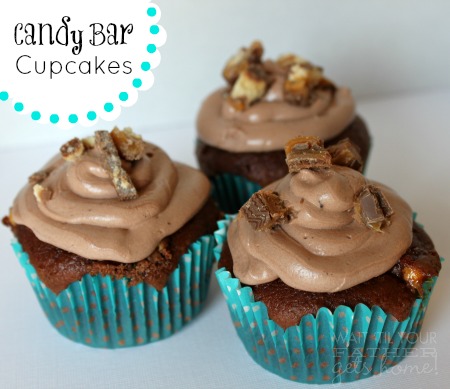 To make your own, you'll need:
1 box of chocolate cake mix plus ingredients listed on the box (eggs, oil, water)
chopped candy bars (I used Snickers, Milky Way, and Twix)
To get started, prepare the cake mix according to package directions.  Place some cupcake liners in a muffin tin, mine were from my Pick Your Plum grab box I got two months ago.  I love the scallops at the top!  So cute!
Fill the bottom of each liner with about 1 tablespoon of the cake mix.
Add two to three candy bar pieces on top of the cake mix.  You can mix them up, unless you'd like to have strictly one type of candy per cupcake.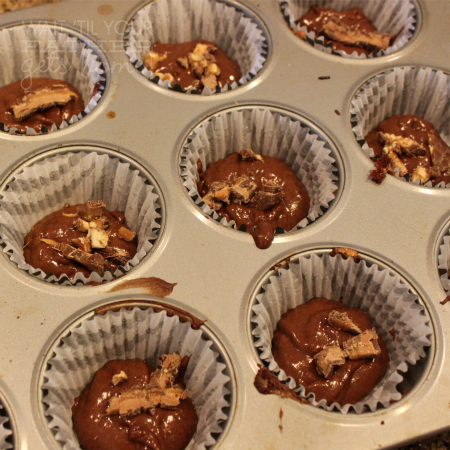 Once you've added your candy bar pieces, top the rest of each cupcake with the cake mix until each liner is about 2/3 of the way full!
Bake at 350 for about 18 minutes (or follow your package directions, as some oven times/temperatures vary)!
Once your cupcakes are out of the oven, cool them off for at least half an hour before frosting.
I wanted to have a light frosting with these cupcakes since they were filled with delicious candy, so I decided to make a Chocolate Cool Whip Frosting.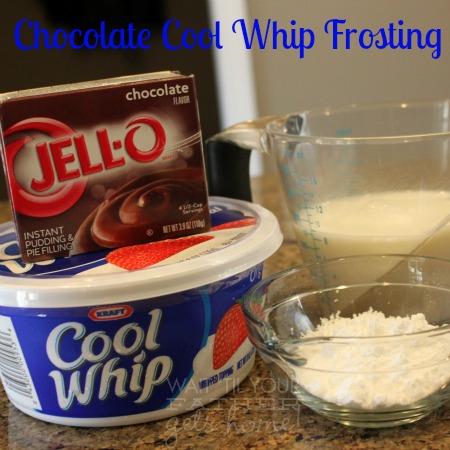 To make the Chocolate Cool Whip Frosting, you'll need…
1 container Cool Whip
1 package chocolate pudding (the small box)
1/4 cup powdered sugar
1 cup milk
To start, place the pudding mix and the powdered sugar in a bowl.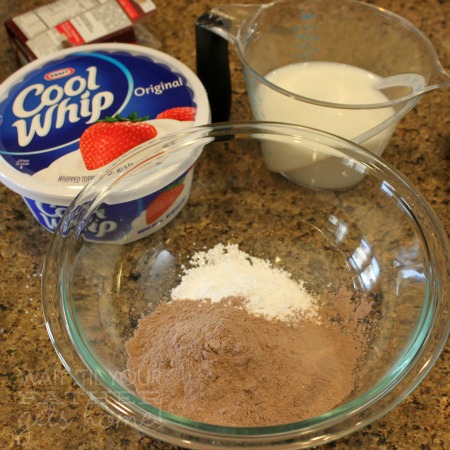 Add the cup of milk and whisk for about 2 minutes.  It will begin to become pretty thick!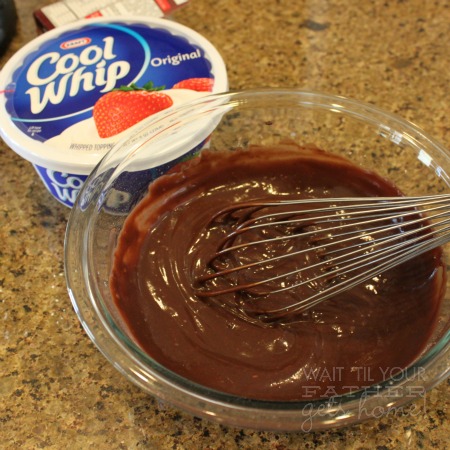 Once you've got all the lumps smoothed out, begin to fold in the entire container of Cool Whip.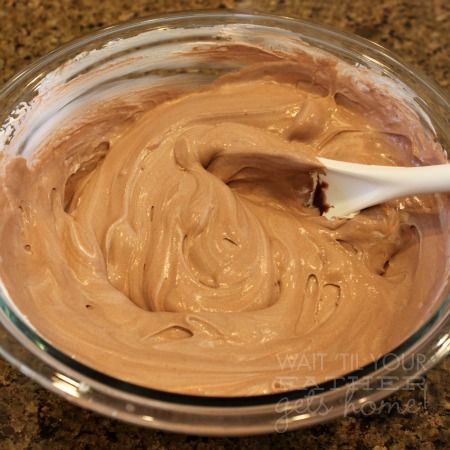 Now, you're ready to frost the cupcakes.  If you don't own piping bags and fancy tips, I've got a really easy tip for you.
Take a small glass, put a Ziploc baggie inside, fill the baggie with the frosting, seal the baggie, and snip the end off one corner.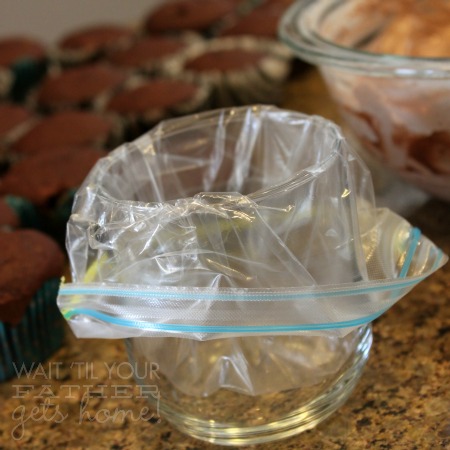 Voila!  Instant piping bag!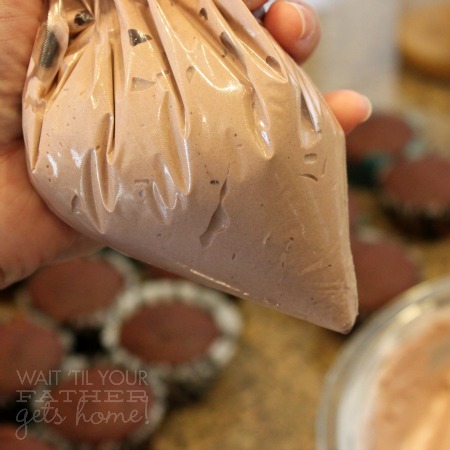 Now frost each cupcake.  I like to do a spiral around the top, starting on the outside edges and working my way in to the center.  Garnish the top of each cupcake with more leftover candy bar pieces and you've got a delicious and impressive dessert to share!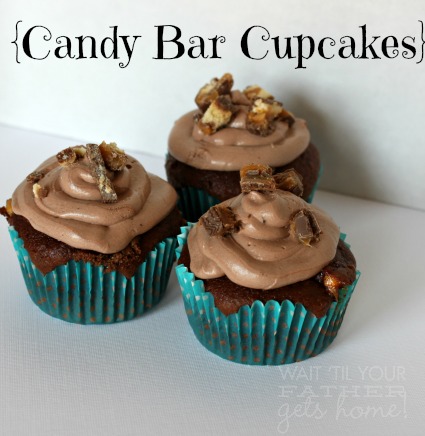 Now go grab what's left of your Halloween candy and get baking!  Your family will thank you!!
Enjoy!
I'll be linking up at these fantastic parties!!