It's that time of the week again – Tuesday!  Time for another CHQ Blog Hop.  I can't believe this is our 11th week together!  How fast time flies.  We have grown very quick, but would love to meet even more friends, so please, invite all of your blogging buddies to come out and join us.  It's a great chance to network!
This week, we have a sponsor from one of my 
favorite
 Etsy stores – Talking Twine & Trim.  Jodi has the best goodies at her store – baker's twine (which is where I get mine that I use at all of my parties), seam binding (in gorgeous 
colors)
, paper straws and treat bags, and more!  She is so nice too and will set up a listing with exactly what you need.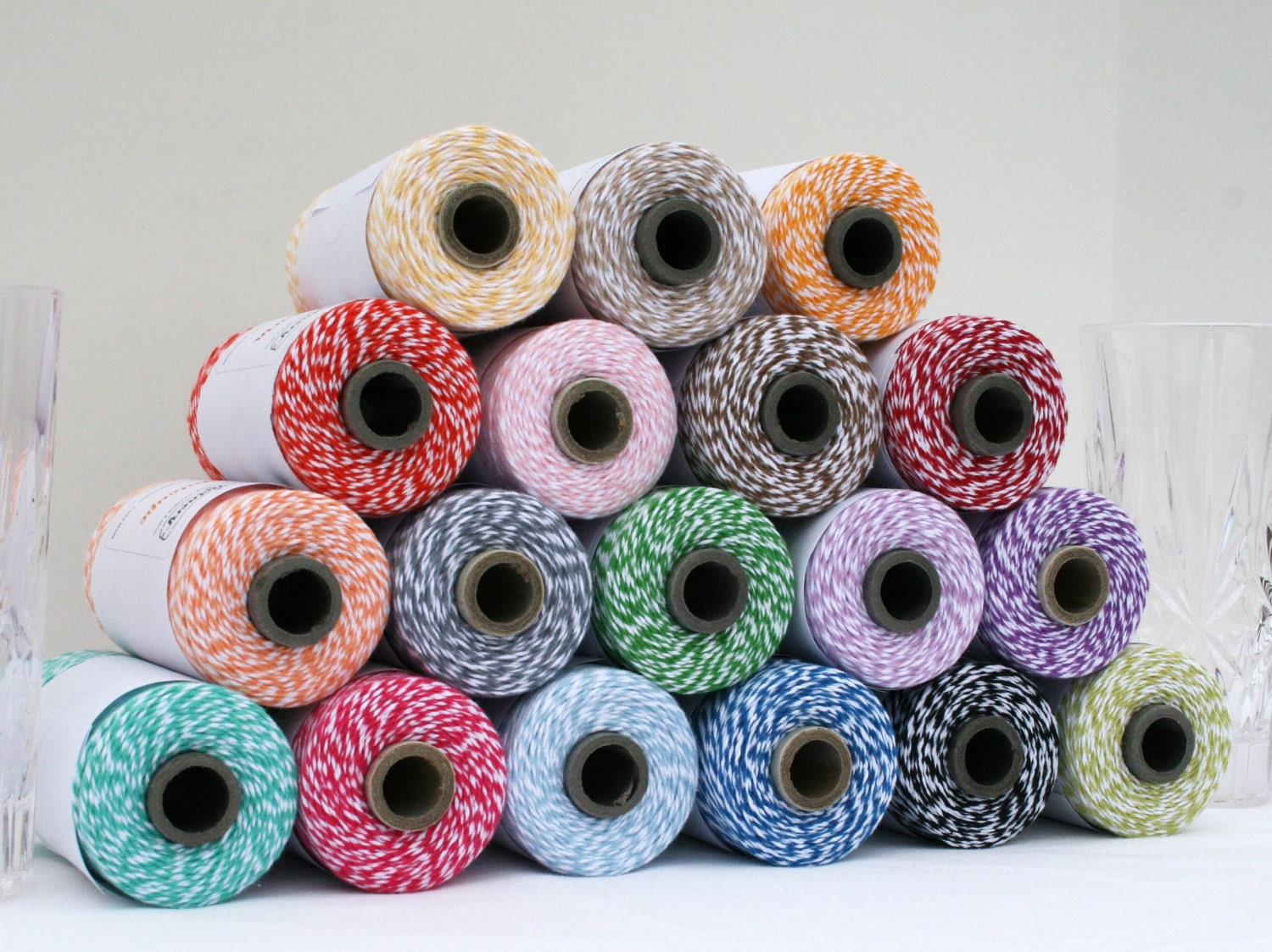 The awesome selection of twine colours at Talking Twine & Trim
Today, Jodi is offering one lucky winner a party package from her store.  The goodies include 
1 dozen purple treat bags, 
5 yards of olive and purple seam binding, 
1 dozen paper straws, and a 
spool of charcoal 
colored
 bakers twine (each spool is 240 yards!).  Although the 

colors

 are flexible, isn't this the perfect package for a Halloween party?
To enter, use the rafflecopter box below.  Good luck – this is one giveaway I really wish I could enter!  And thank you so much to Jodi for allowing us to share this great package with you – please drop by and visit her at her
Esty store
or on
Facebook
!
Our blog hop has become popular very quickly, and we have decided to take sponsors. What does that mean? It means we will be hosting an awesome giveaway every week, which you, our loyal bloghoppers, will have a chance to win. If you are interested in sponsoring a week by donating an item for giveaway, please feel free to contact either of us, mentioning your idea for a giveaway. List any info (such as websites and contact info) that you feel is important for us to know. Then, in addition to sponsoring, you will also be given the opportunity to co-host, should you desire.
 Let's get on to the partying, shall we? Remember, please follow your hosts, and pretty please share our button via your blog, facebook, pinterest or twitter. The more exposure the party gets, the more exposure you get. Plus, you get to meet even more amazing new friends, and that's truly what it's all about!
**Note

: This is a blog hop, not a link party. Link up your blog homepage using an image such as your blog button, and write your blog name in the "name" field. Links containing projects and individual pages will unfortunately be deleted. Thanks!
Remember, if you are a new follower, please leave me a comment so I can thank you!