Since becoming a mom, I've definitely been much more aware of the cleaning products I choose to use in our home.  While I want something that's going to get rid of the germs and the dirt, I also always try to look for safe products to have around my son.  I'd hate to think that he's inhaling toxic fumes and chemicals from products I'm using trying to keep things clean around here!
That's why I was so excited when I was approached by Seventh Generation to review their newest line of USDA Certified Biobased Products, all made from non-toxic, biodegradable formulas.  Seventh Generation is the nation's leading brand of household and personal care products that help protect human health and the environment.  Established in 1988, the Burlington, Vermont based company remains an independent, privately-held company distributing products to natural food stores, supermarkets, mass merchants, and online retailers across the United States and Canada.
They've got three new specialty cleaners for Wood, Granite/Stone, and Stainless Steel…all surfaces that I clean on a daily basis in this house!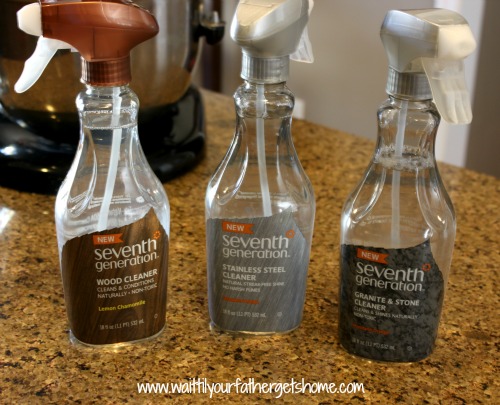 All three surface cleaners are made with a unique blend of plant-based ingredients and organic coconut oil.  They give you that strong performance without exposing your family to harsh, toxic fumes.
I used the wood cleaner on my table tops and it left the wood looking clean and shiny with no streaks.  The lemon chamomile sent was refreshing as well!  The granite and stone cleaner was perfect for my granite counter tops.  A big plus for me was there wasn't a trace of any kind of a filmy residue after using the cleaner. The bottle's promise of cleaning and shining naturally was definitely met!  And my poor stainless refrigerator.  It's constantly got fingerprints from a certain someone's little hands.  The Stainless Steel cleaner worked like a charm providing a streak free shine!

The best part? Each 18 oz. bottle is available online for $4.99 a piece!
 They also have a USDA Certified Biobased Hand Care Dish Liquid made with fragrances from essential oils and botanical extracts.  The dish liquid is of course non-toxic, biodegradable and contains Advanced HerbaVera™ Moisturizing Technology, meaning it's gentle on your hands and the environment!  After one use, I knew I'd be switching from my regular dish liquid.  I loved the smell of the lavender and vanilla, and it definitely left my hands feeling moisturized!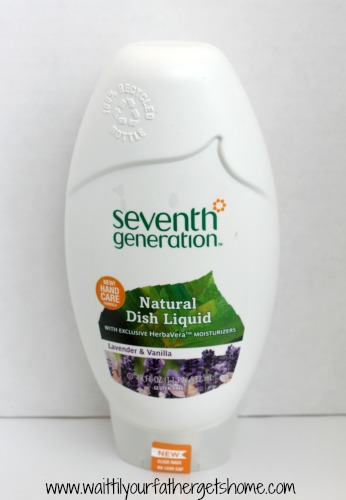 The Hand Care Dish Liquid is also available online for $3.49 for each 18 oz. bottle.
Seventh Generation also sent their Natural Laundry Detergent Packs. These are a USDA Certified Biobased Product as well containing no dyes, synthetic fragrances, nor optical brighteners. They are effective in hot or cold water (always a plus in my book since I'm a cold water washing machine user) and are available for purchase online in two sizes: 30 Count – $9.99 and 50 Count – $14.99.  I tried the detergent packs out first on a load of towels and let me tell you, not only did they smell amazing, but they looked fantastic and super fluffy…just like a towel should look if you ask me!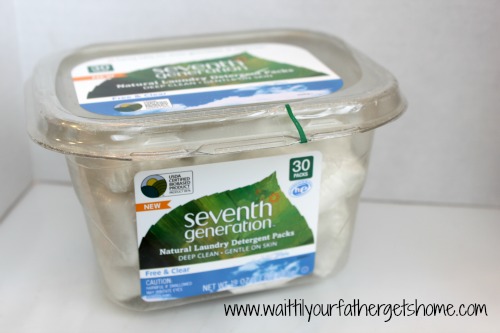 Seventh Generation is also teaming up with Real Simple to host the Clean House Challenge.  Until October 31st, users can participate in an interactive experience designed to educate those interested about keeping a green, healthy house!  By participating you'll also be eligible to receive some valuable coupons for Seventh Generation products and prizes (who doesn't love a good coupon nowadays?!)  You can participate in the Clean House Challenge by visiting Real Simple's website or Seventh Generation's page on Facebook.
I'm also excited to be able to offer one of my lucky readers the five Seventh Generation products pictured below!  You will love them, I promise!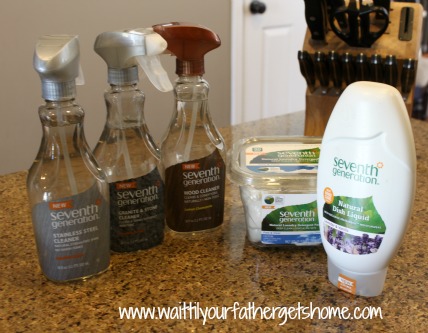 Rafflecopter will walk you through the entry process…
Good luck!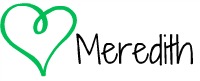 I was compensated with free products from Seventh Generation to use and write a review.  As always, all opinions are 100% my own!